Daniel Boone National Forest, Ky

Parched Corn Creek is a remote solitude trout stream located in the Red River Gorge Wilderness Area along the rough trail. Over the past few years the Kentucky Department of Fish and Wildlife stocked Parched Corn with brook trout!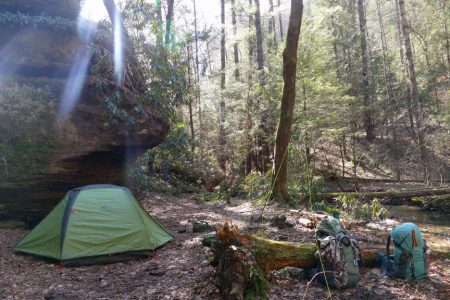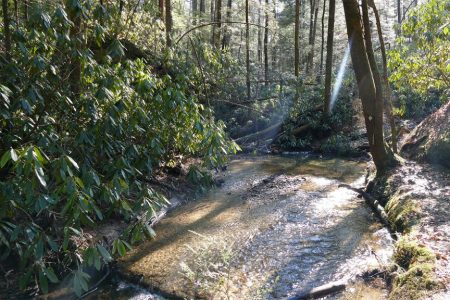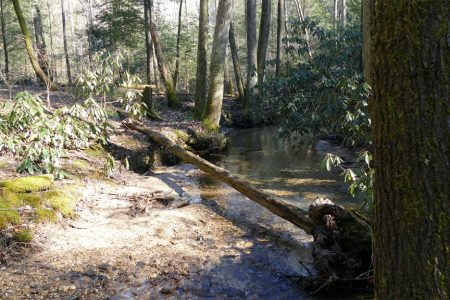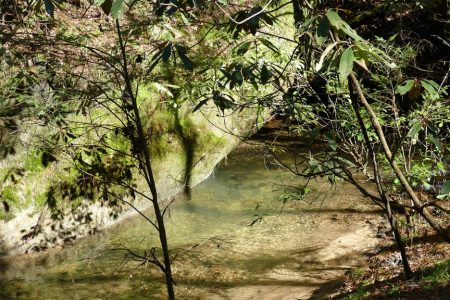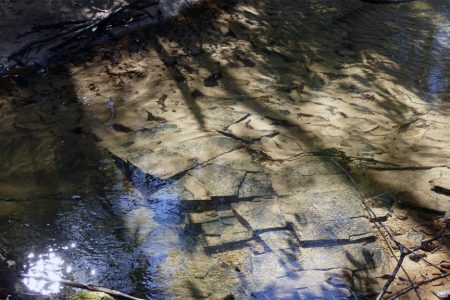 Equipment & Notes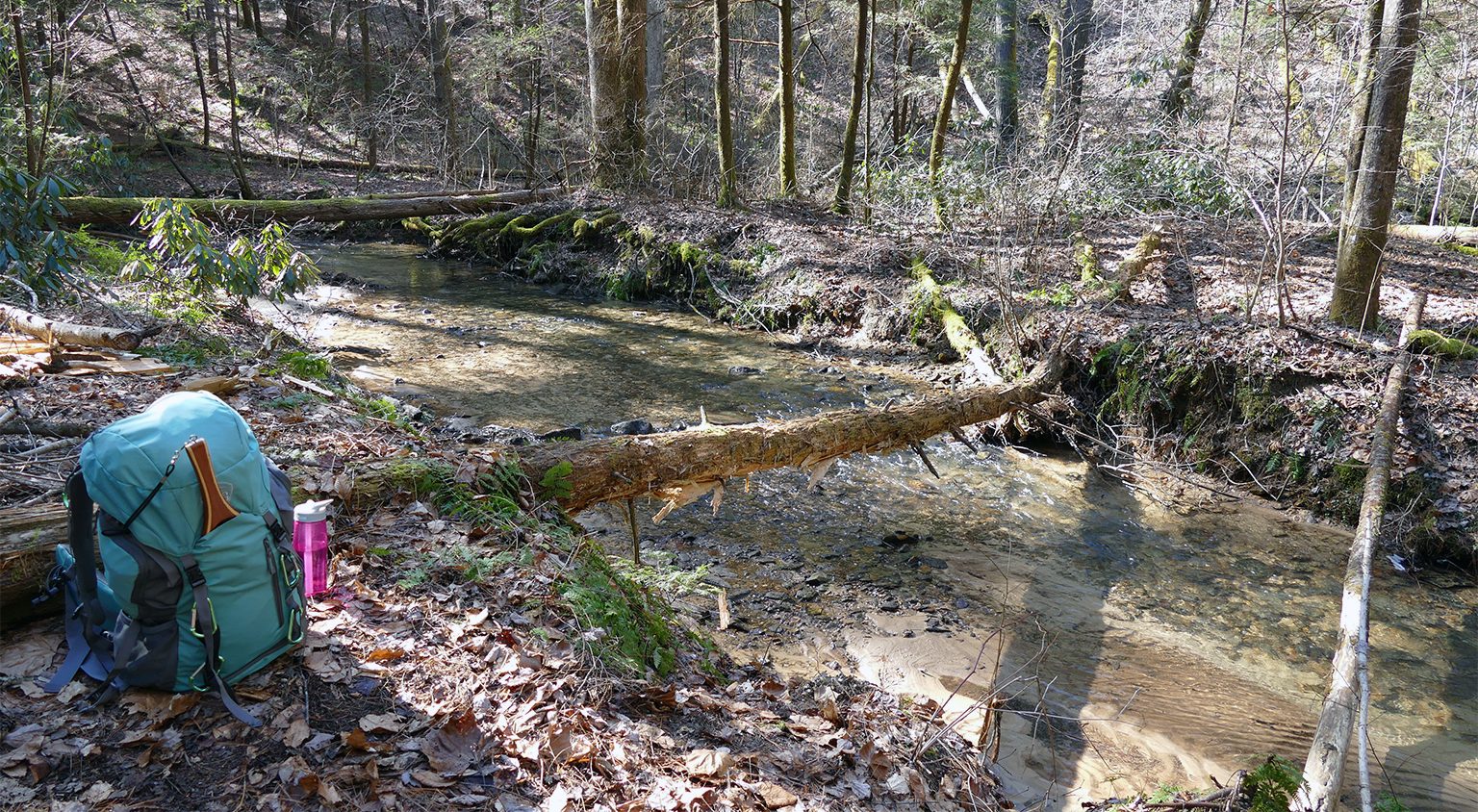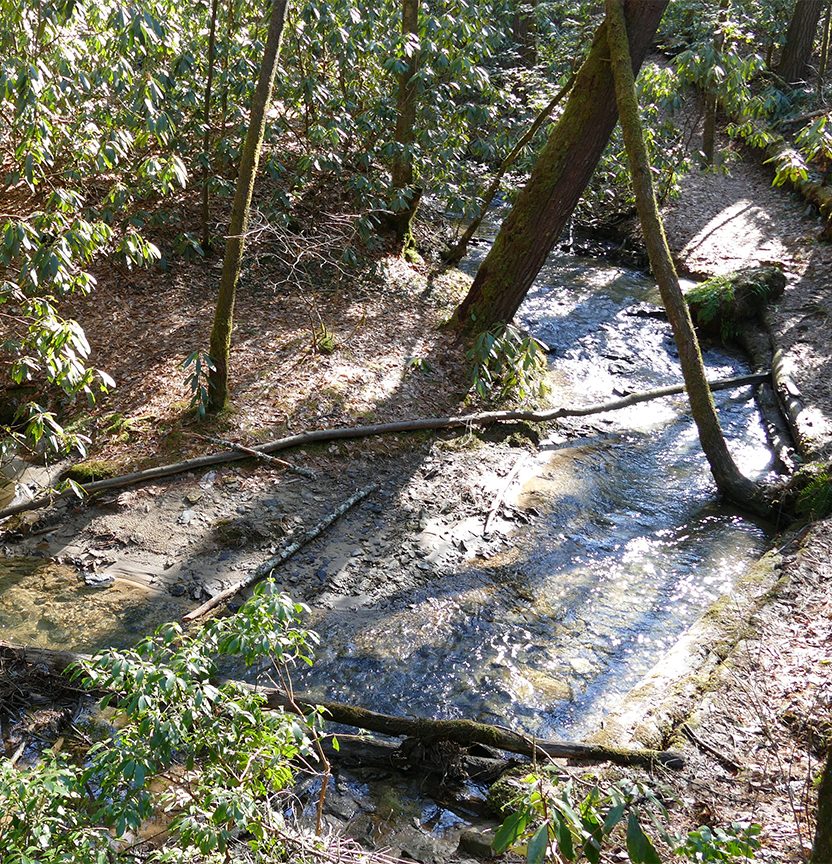 Parched Corn Creek
Parched Corn Creek is the subject of years of trout tails, stories of brook trout being caught in Parched Corn Creek dating back to the 70's! The mysterious part, the state of Kentucky never stocked them, they must be wild! Were they natural or was something else going on? Your answers can be found here!

The Kentucky Department of Fish and Wildlife have been experimentally stocking Parched Corn in hopes of re-establishing a brook trout population. The stocking is not announced or listed but the great crew at KYAfield produced a segment on their efforts and it showed up in KY Afield Magazine.
We have explored here on multiple occasions but have yet to see or spook any brook trout, even when stick fishing the pools. We did see some minnows and the bug life was minimal when we flipped rocks, its up to you to discover more!
If you are interest in fly fishing Parched Corn Creek you need to hike on the Rough Trail #221 in the Red River Gorge. This is a great spot for a hike or backpack camping trip. It is remote but litter still makes its way down there, take a grocery bag and help keep these remote areas healthy into the future!
Note: Bear warnings and storage procedures are in effect!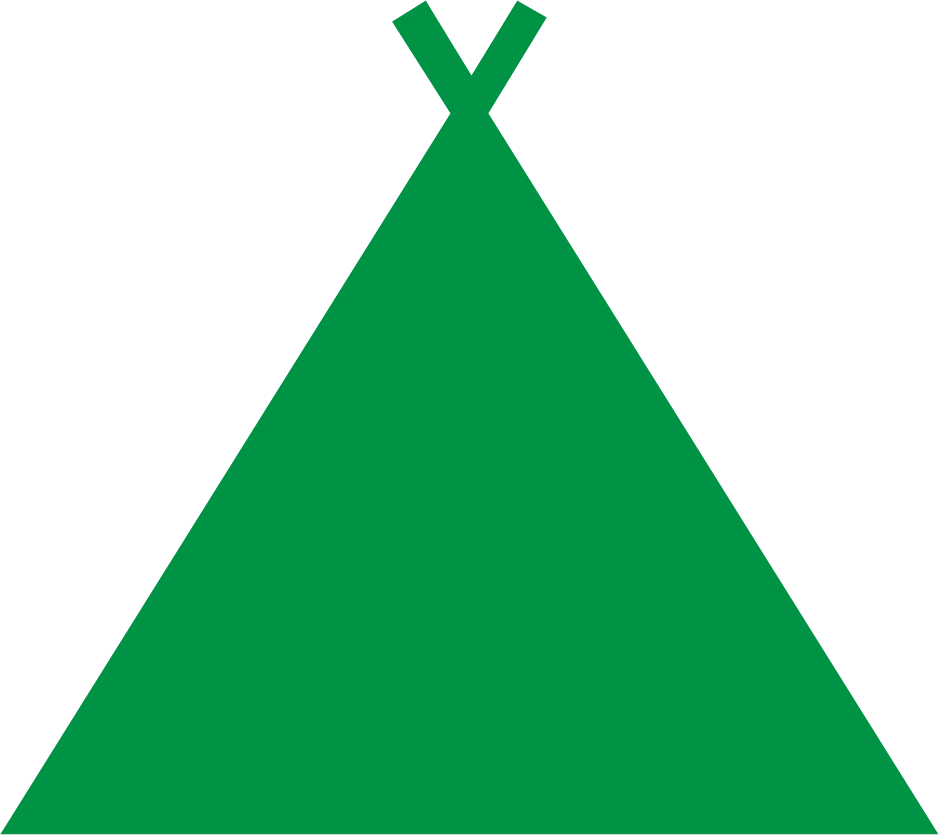 Camping
Primitive style backpack camping is the only type of camping available on Parched Corn Creek. Park and hike in, there are a few user established campsites.
An overnight or multi-day permit is required and must be visible inside your vehicle. Slade has the closest gas station to the trail head.
Do not camp in the marked off rehabilitation areas!