Daniel Boone National Forest, KY

East Fork of Indian Creek can be a nice solitude fly fishing location with a couple miles of stream to explore. The stream underwent a restoration project leaving us with multiple plunge pools, plenty of rock/wood structures, open banks for vegetation growth, and a few improved camp sites.
Rainbow trout in the 8-14″ range are the main targets in Indian Creek, but they stock some browns too!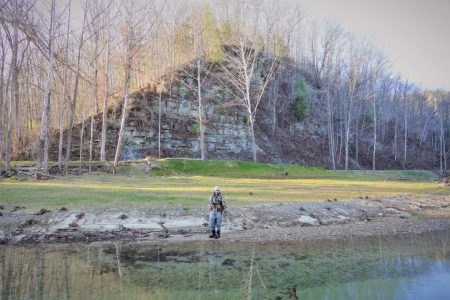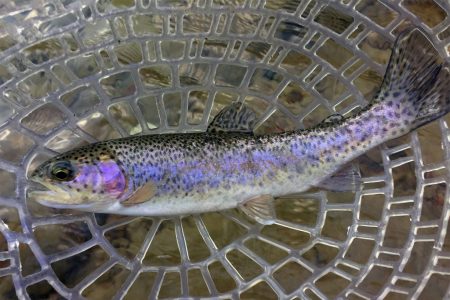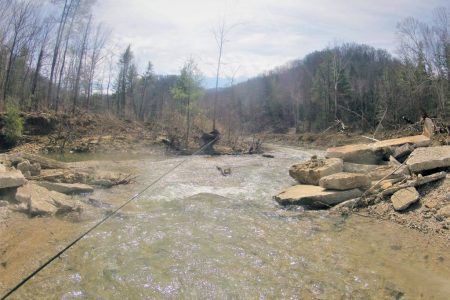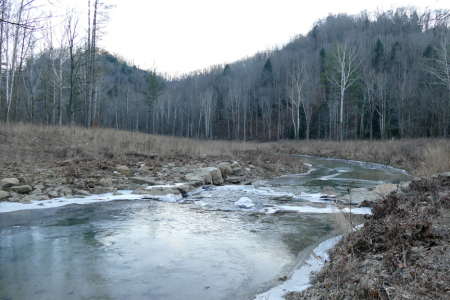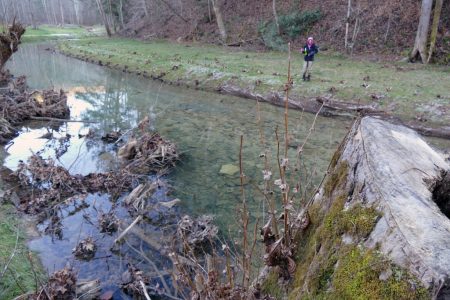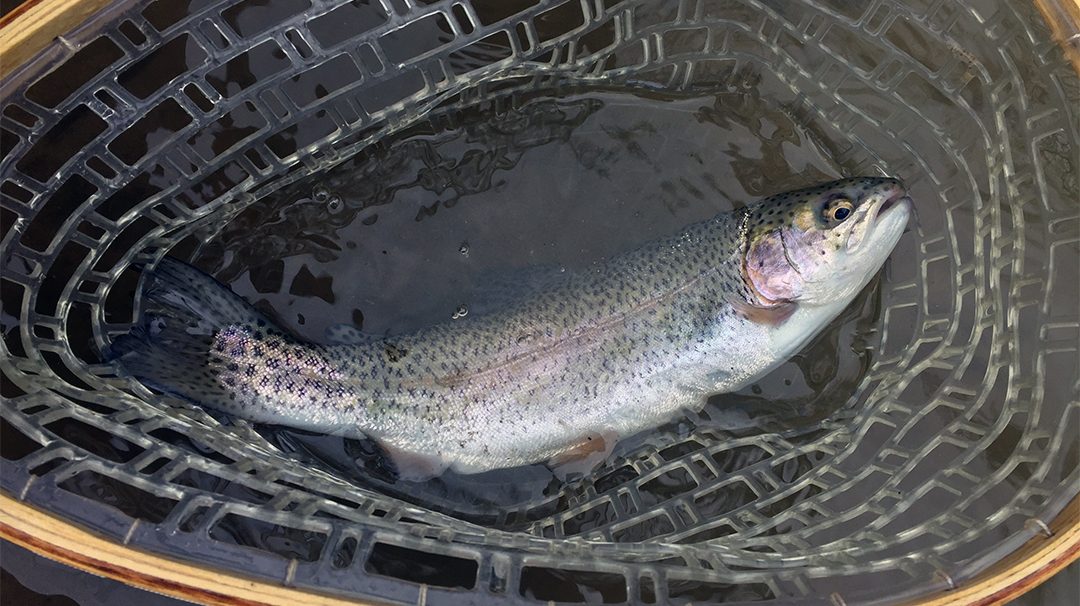 Equipment & Notes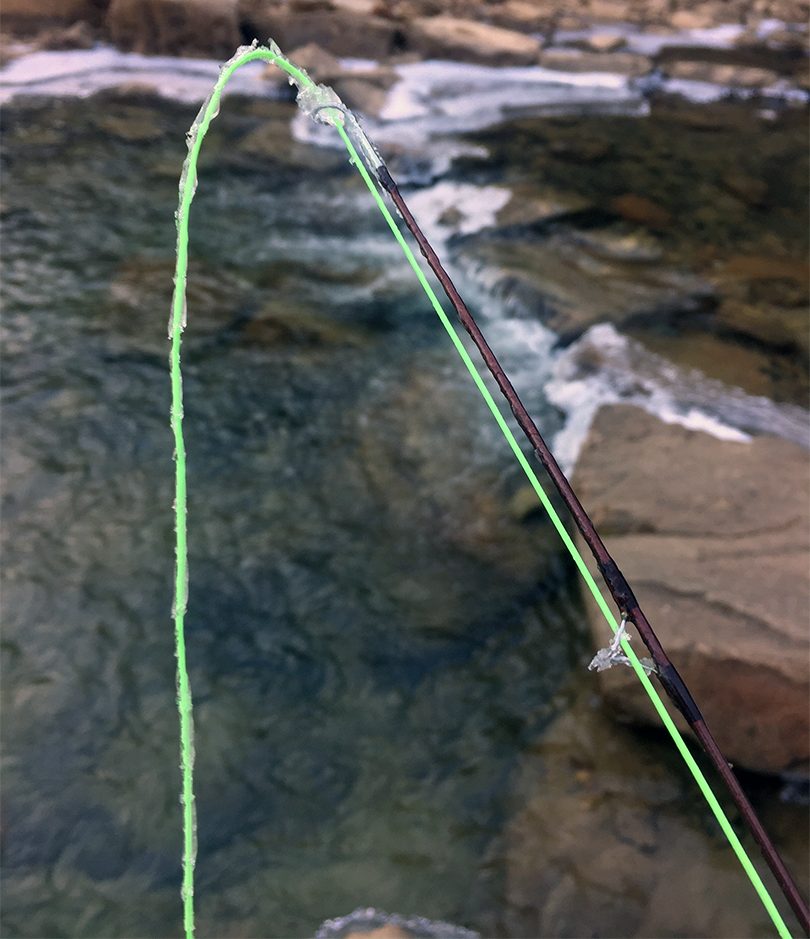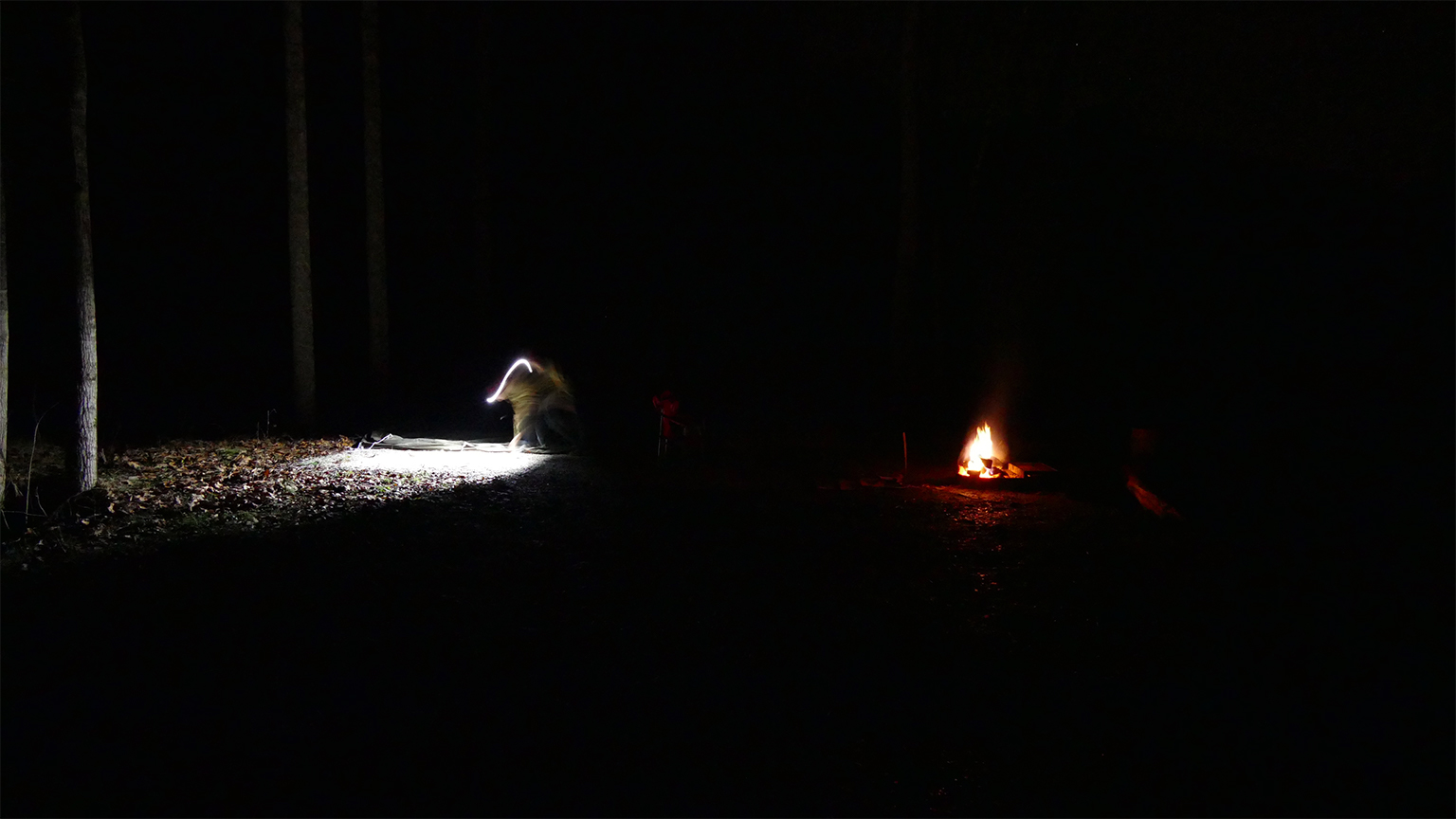 East Fork Indian Creek
Located in the upper western corner of the Red River Gorge Wilderness Area is East Fork Indian Creek, a designated National Archaeological District. This area is also on the National Registry of Historic Places deeming it protected forever!
If solitude is what you seek your best bet is winter, but winter has its issues like when the creek freezes over in places. If there wasn't much fall rain the trout will stay stacked up where they were stocked. If you're camping be ready for some below freezing nights!
Once spring hits so does the stocking truck, mornings are still frosty and days only warm after the sunlight breaks the cliff line. The fishing picks up in spring until the delayed harvest ends! Nice days bring out the anglers, hikers, bikers, campers and climbers, and many more!
Spring rains soften the gravel forest service roads and heavy traffic creates huge potholes. The Forest Service typically close the roads due to these conditions, leaving us with the options of hike or bike, a great time to put in the work for some solitude fly fishing.
Once summer hits, flows slow down, some shallow runs trickle in the hot sun but the water stays relatively cool. The campsites fill up and the trout have been meeting (some) local frying pans since the 31st of March. As courtesy we aren't supposed to wade through active campsite areas, even if the campers aren't present. A major reason I turn my focus elsewhere in the summer.
Nymphing seems to be the best tactic, early morning or late evening you might see some dry fly action. I typically use a dry as my indicator, ya never know!
The creek is a mix of open and tight quarter casting, deep pools and shallow riffles, wading can be east to difficult, it's up to you to put in the work!
There are black bear warnings for the area but no encounters, plenty of turkey, barred owls, and a few squirrels!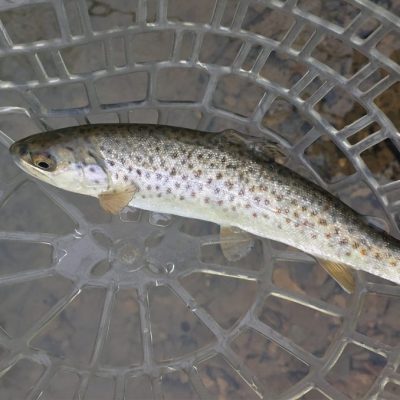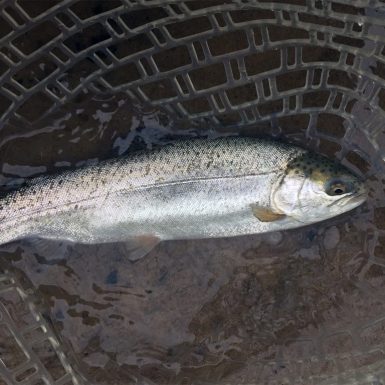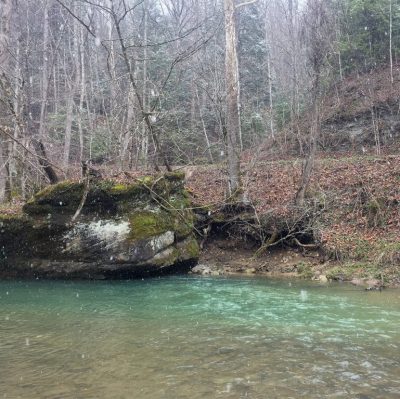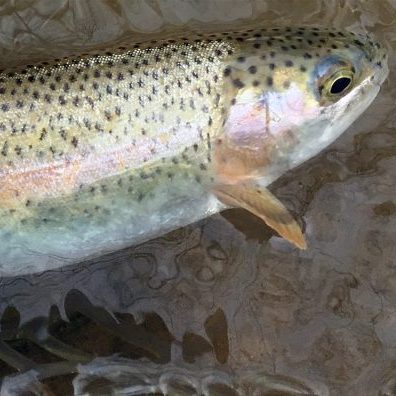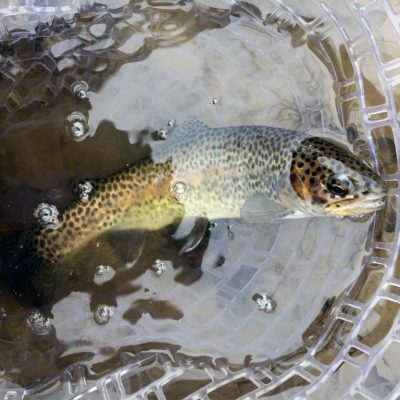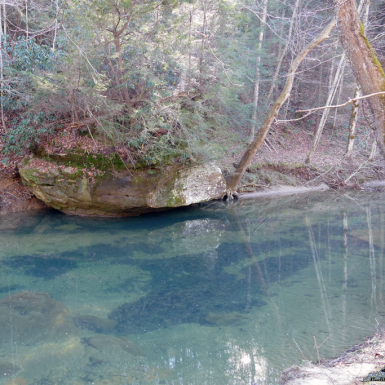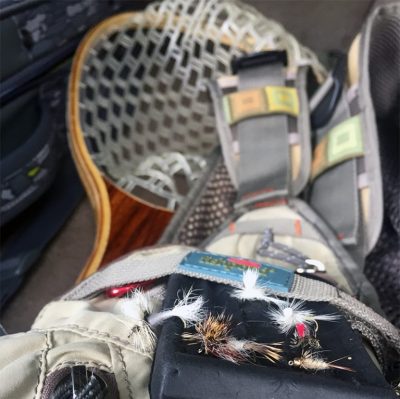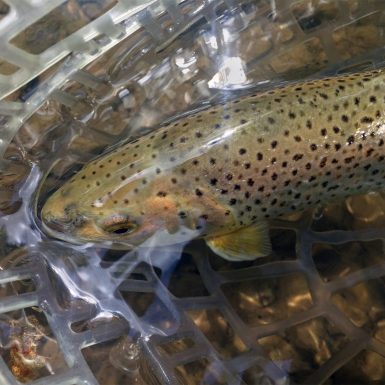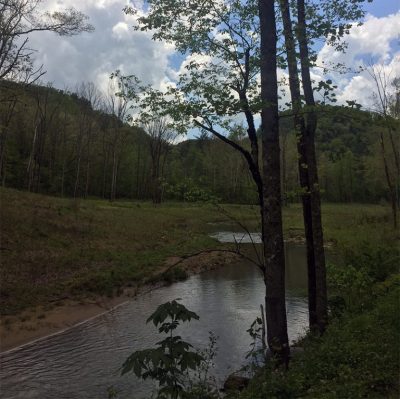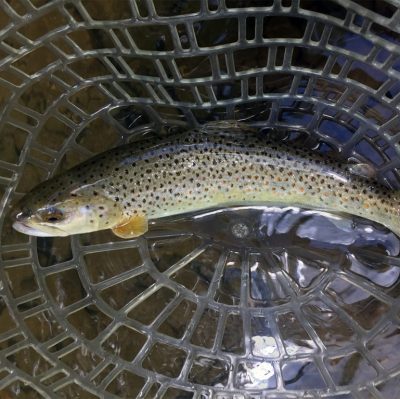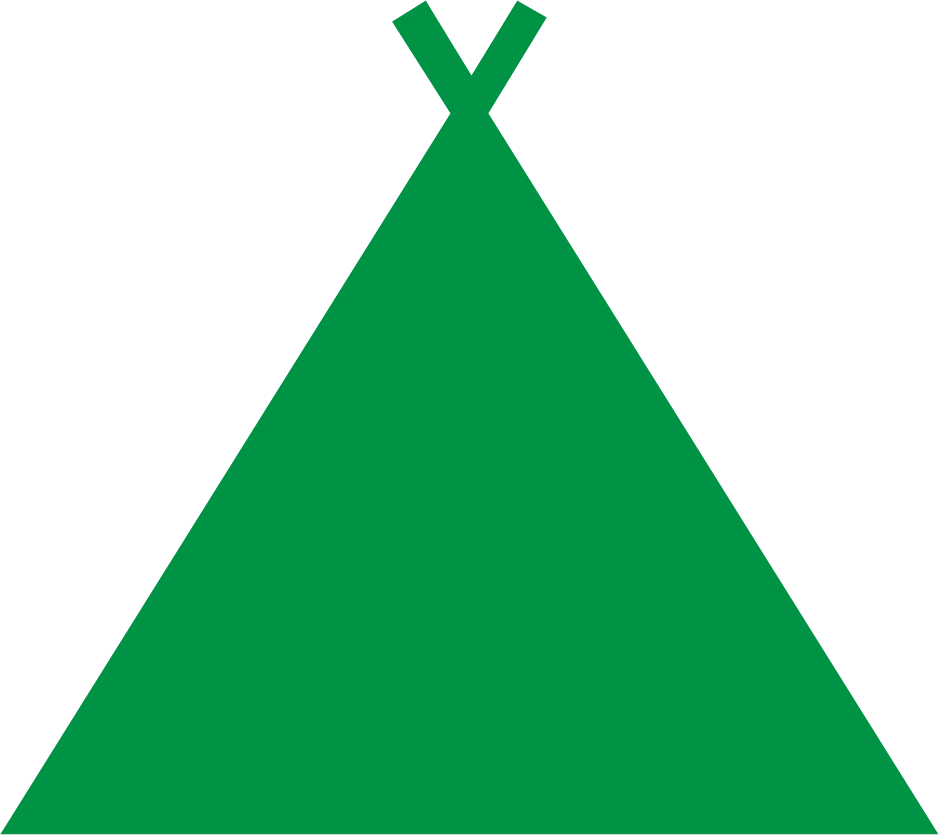 Camping
Backpacking or car camping are available along the East Fork of Indian Creek.
The closest gas station is in Slade roughly 30 minutes from the gate at the end of the forest service road.
Summer is crazy in this area with the families, climbers, hikers and campers. Unfortunately this means plenty of trash is commonly left behind, burned, or makes its way into the creek.
There are only a few bear resistant trash bins in the area and they fill easily, leading people to dump their trash beside them, at the camp sites, or along the creek, take some gloves and a dump truck you'll easily fill it.
Don't trust your phones map, Star Gap road does not connect to N Fork road.
Backpacking, Car Camping
National Forest camping pass purchased from local stores

Single Night – $3
Two Night – $5
Annual – $30

Bear food storage in effect