Oldham, Jefferson County, Ky
Harrods Creek originates in Henry County flowing for miles through Oldham and Jefferson Counties, until it empties into the Ohio River outside of Prospect, Kentucky. Access to the creek is limited by private property and general inaccessibility, the bass in Harrods Creek don't see many fly fishing anglers. Be ready for when they slam your flies, even the little guys have shoulders!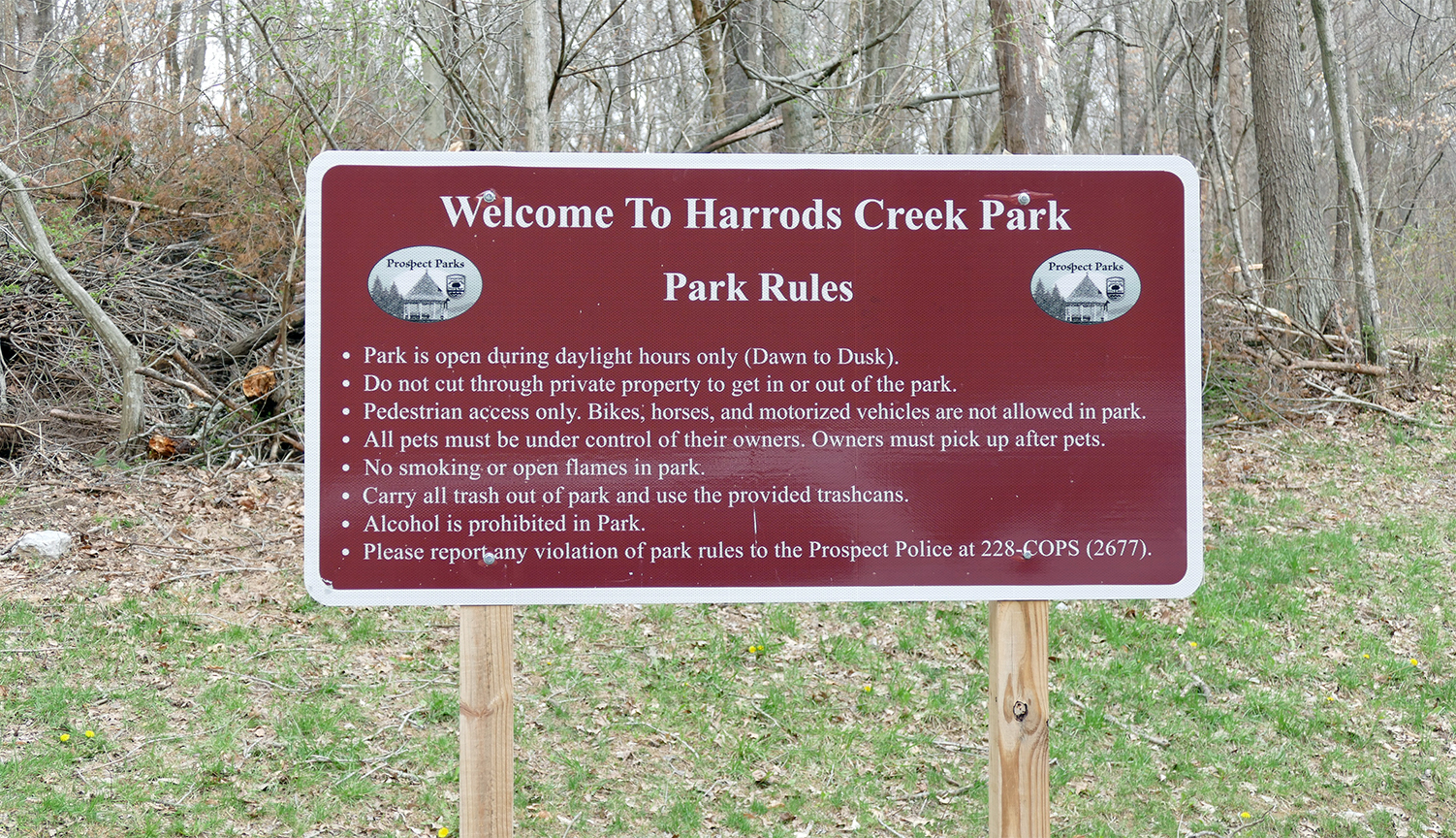 Equipment & Notes

I typically use a Bass Proshop White River 5 wt starter rod with an upgraded reel and scientific angler line
3-5′, 2-3x leader with large articulating streamers down to a #10 streamer
Occasionally I'll use a sink line or sinking leader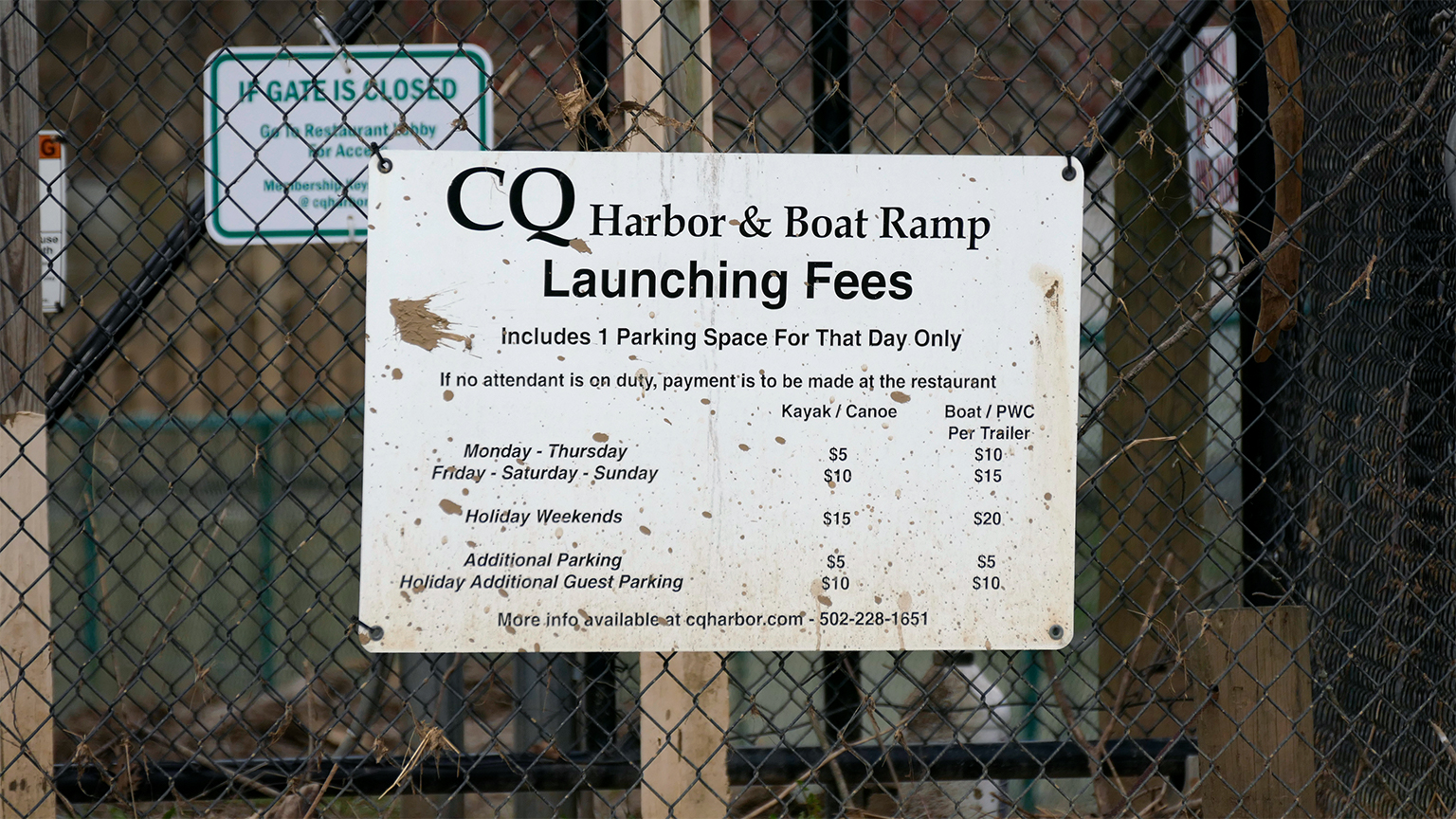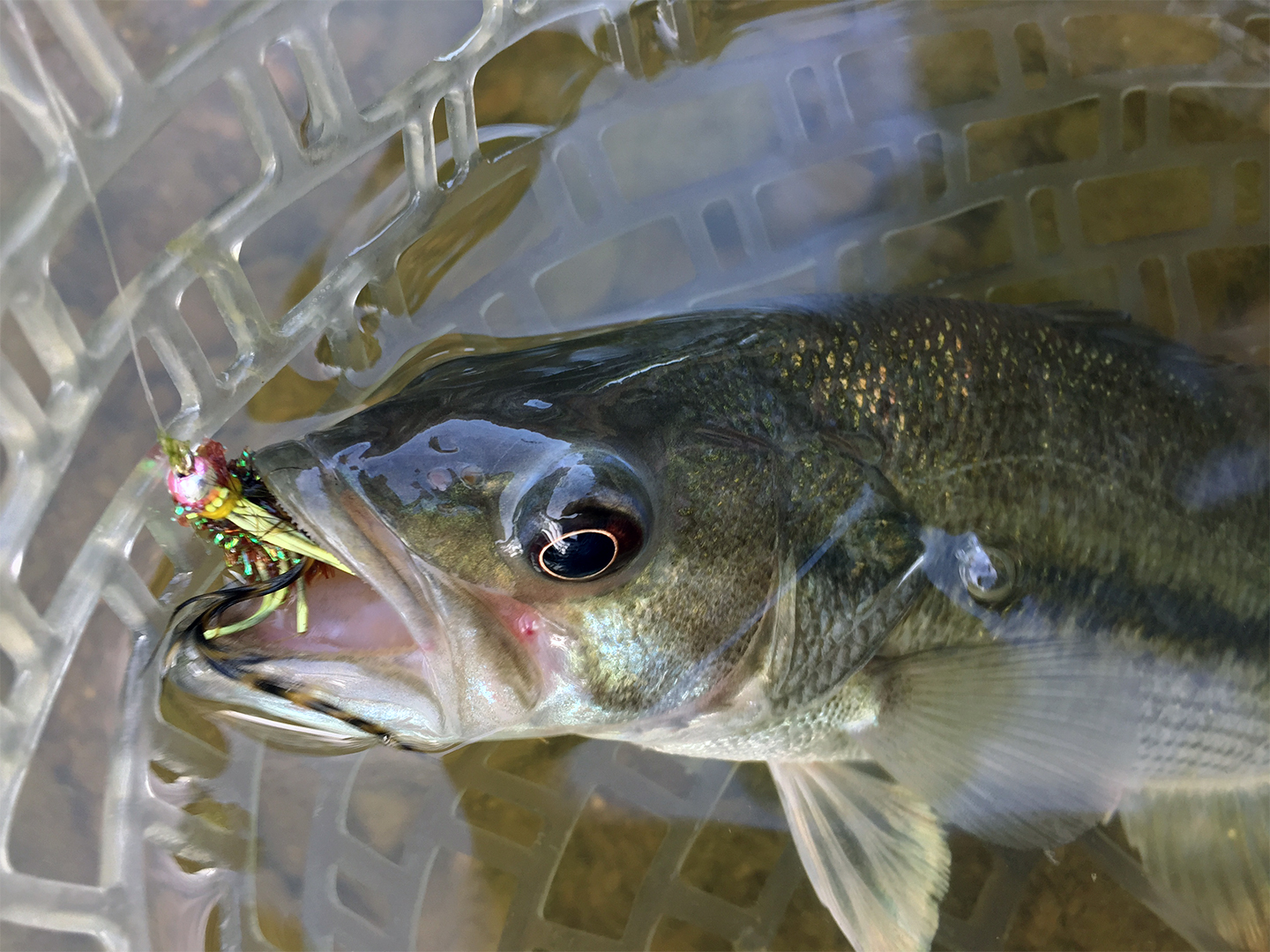 Harrods Creek
Henry – Oldham – Jefferson
Counties, Ky

Harrods Creek flows through three counties in Kentucky providing many miles of fly fishing, if you can find access. Most of the creek is surrounded by private property and farm lands. The few bridges crossing the creek have been marked "No Parking" since the 90's or barely have a pull off. Thanks to the City of Prospect, there is one great public access spot, Harrods Creek Park. They recently added stepping blocks for launching a canoe or kayak.
Captains Quarters is another option for launching a canoe or kayak and paddling upstream. There are fees associated with launching here and its susceptible to spring flooding. The launch is next to the restaurant beyond the black fenced gate.
The one downside to the Harrods Creek Park is the hike from the parking lot to the nearest wading area on the creek. The park ends on the beginning edge of what I'll call fly fishing friendly waters. A few spots for bank casting exist along the orange trail, but good luck. Other areas upstream provide exceptional fly fishing when the water is low, when wading I prefer flows of 50-75 cpfs. The biggest issue with Harrods Creek is accessibility!
Check out the HWY 393 flow gauge!
The flows in Harrods Creek vary dramatically throughout the year. Spring is wild with heavy rains, washing out the creek and backing the Ohio river way upstream. In summer, it flows low and slow, heavy rains can quickly wash it out but its quick to returning to stable. I've not fished it in the winter, but flows seem the most stable this time of year. The water conditions in Harrods Creek fluctuate from okay to worse, some of which have unfortunately made the local news. As recent as July 2017's fish kill.
You can mostly expect to encounter small and large-mouth bass, rock bass, drum, carp, sunfish and tons of crayfish! A few people sight fish for gar near the surface where the waters deep and slow! If you're bass fishing I'd suggest a crayfish pattern or something similar and flashy! Almost any streamer I've used has been successful, and you will absolutely know when you had a hit or have a fish on! If you miss one get your fly back in there asap! The rock bass seems to be the only dud, or smart fish. They will hit hard and heavy, then go limp as if they are ready for you to get the hook out of their mouth!