Slade, Ky

Solitude can be found in winter when the camp grounds are closed for the season, fishing is usually slow.
This is the most tourist, family friendly, easy going recreational area for camping and fishing in the area. Designated paved or gravel camp sites, RV hook ups, shower house, cabins, hotel and that's just the lodging options! Its easily accessible and only a couple miles off the Bert T Combs Mountain Parkway Exit 33 to Slade Ky.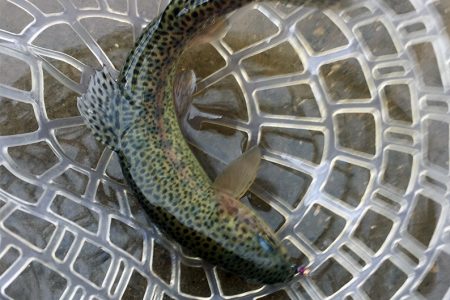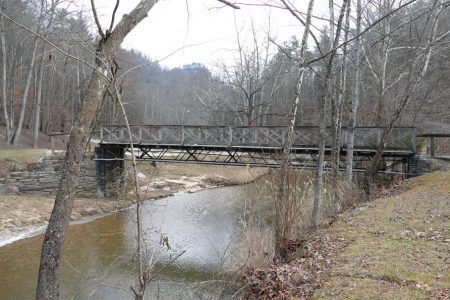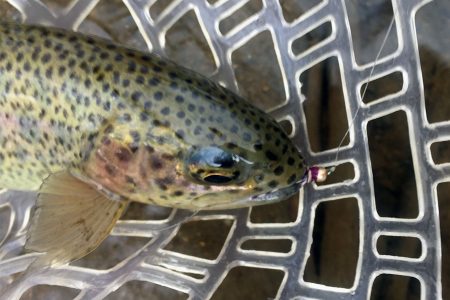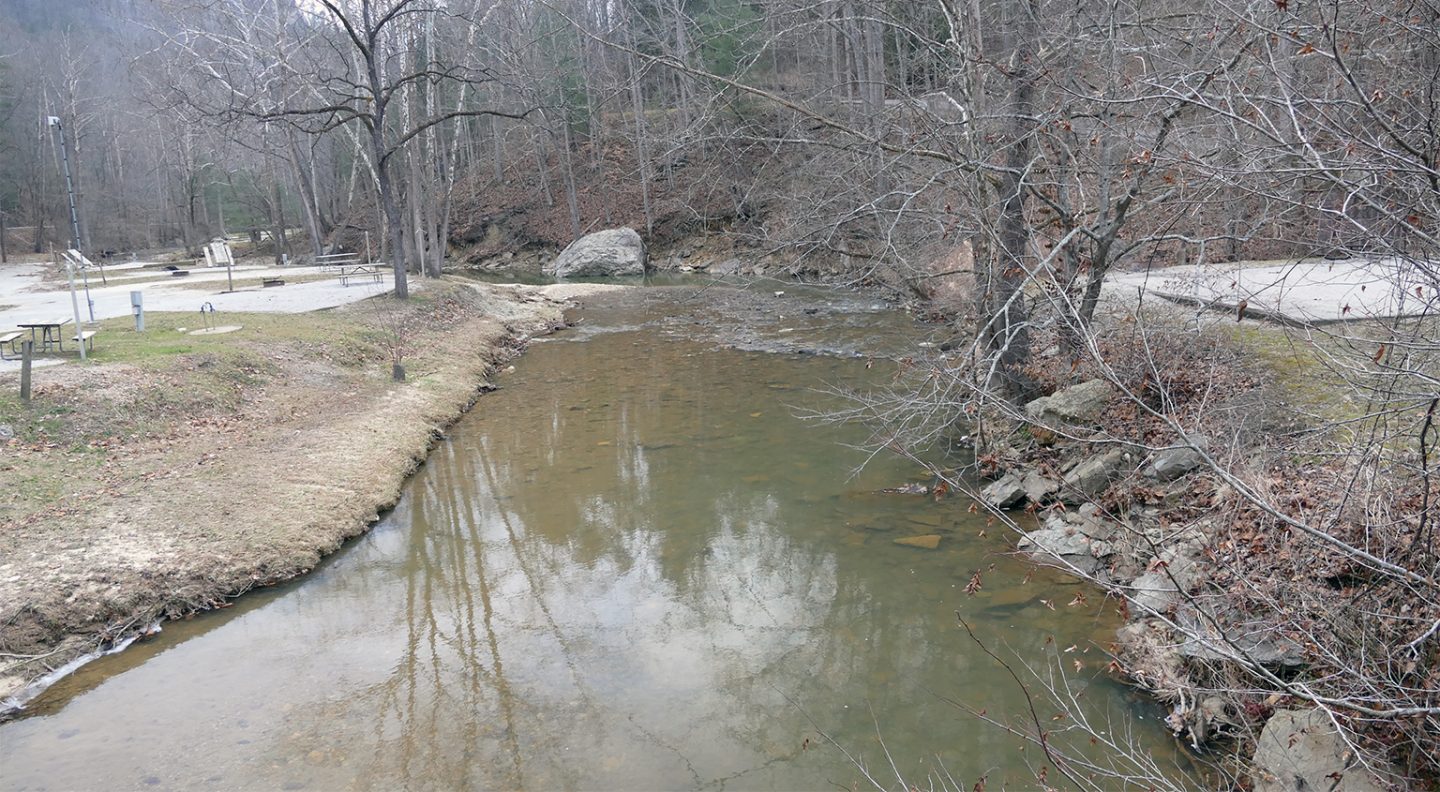 Equipment & Notes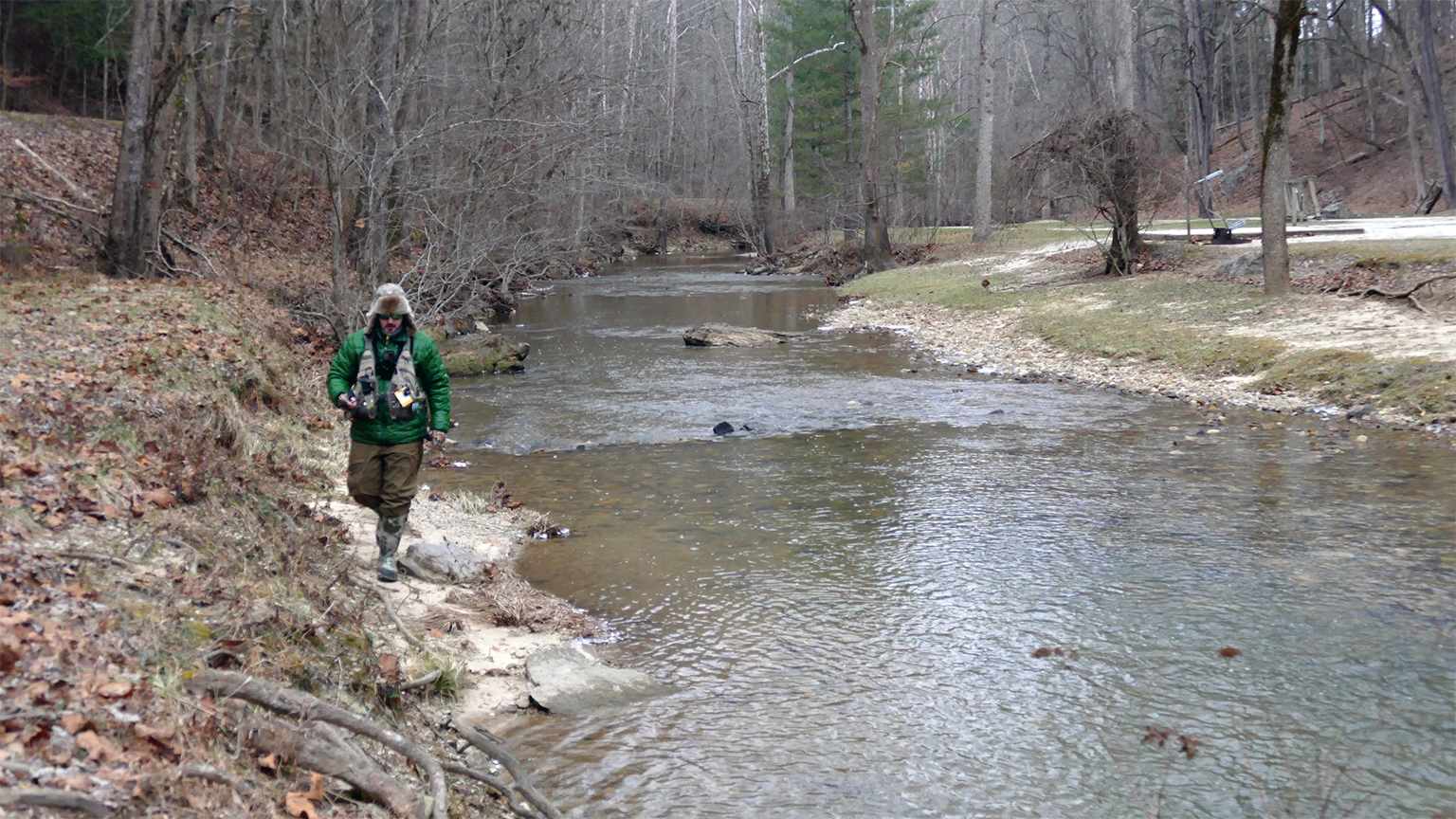 NATURAL BRIDGE STATE RESORT PARK, 2135 Natural Bridge Rd
Slade KY 40376
Middle Fork Red River is a tributary to the red river, it enters the red a couple miles outside of Slade. 3,000 trout are stocked during the months of March, April, May and October.
Fishing was decent the time I went, caught a couple but it was very cold, and the water was low. Plenty of other visitors drove past heading to their cabins, no one else was fishing. I would imagine the creek gets busy when the campground opens, and the peak of summer is probably crazy.
The creek has no fishing sections, watch for the signs, I'm assuming these are swimming areas. Waders aren't required to fish here as there is plenty of bank access but they would help to zip across and access more areas of the creek.
There is plenty of creek to fish from the campgrounds at the headwaters area, all the way downstream to the sky lift parking lot. Fish while the family hikes or takes the lift up to Natural Bridge! There is plenty of parking along the creek and most are visible while on water!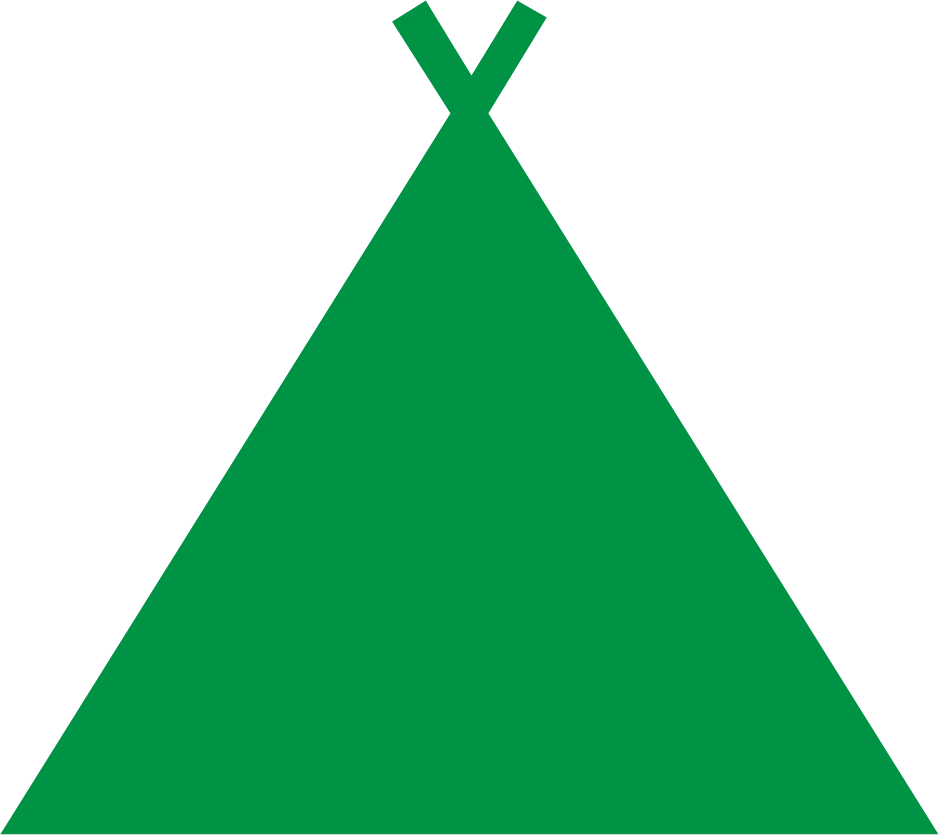 I have not camped here and cannot provide information on its facilities. This would be a great spot for families to spend a long weekend!
Plenty of attractions and a few places to eat in the surrounding the area.
Per the website, it appears reservations must be booked 2 days in advanced and its seasonal from March/April through November.
Gravel/Dirt sites with a fire pit, picnic table (some)
Electric and Water hook-ups for RV's
Shower Facilities (???/5)
Cabins rentals are available in the surrounding area